Superior Customer Service
We are committed to providing Encino residents with excellent customer service. We will treat your home with courtesy and respect.
24/7 Emergency Service Available!
We carry 90% parts in stock!
We will beat any written estimate by 20%
Most repairs are completed the same day!
Friendly Phone Staff
When you call Encino Appliance Repair, one of our friendly staff members will great you and schedule an appointment, depending on what times work best for you. One of our experienced technicians will arrive at your home and give you a complete diagnosis. If you choose us to complete the repair, the service call fee is waved and you only pay for parts and labor.
Why Choose Us?
We will schedule an appointment the same day and arrive on-time with a fully stocked truck ready to handle any appliance repair.We offer:
Up to 5 YEARS parts Warranty!
We only use FACTORY parts!
All of our technicians are factory trained!
Licensed Bonded and Insured!
Appliance Repair and Service Specialists in Encino
We don't like to brag, but when it comes to appliance repair in Encino California we really are the best in the business. No matter how large or small your broken appliance might be, we will fix it.
We provide a variety of appliance repair services including:
• Dryer Repair
• Vent Hood Repair
• Stove Repair
• Freezer Repair
• Commercial Appliance Repair
• Refrigerator Repair
• Oven Repair
• Microwave Repair
• Dishwasher Repair
• Washer Repair
to name a few.
Our technicians specialize in High-end appliance repair services such as:
• Sub Zero refrigerator repair
• Viking Appliance Repair
• Thermador Appliance Repair
• DCS Repair
• Fisher & Paykel Repair
There are two things about us that make us stand out from our appliance repair competition.
The first thing will be the amount of importance we place on you. When you need our help, we make you a priority. You'll never feel like you're not important, or that we don't care about your appliance repair problems. We know that you deserve the best possible appliance repair and we want to make sure you get it, that's why we hired such great technicians. Every single appliance repair technician we hire is an expert. We made sure that they completed all kinds of factory certifications, that they stay up to date on the latest appliance repair news, and that they have plenty of on the job experience. You won't find a better team of appliance repair techs in the Los Angeles area.  In addition to repairing your broken appliances, they will also be able totroubleshoot the appliance as well.
Having well educated, hardworking expert repair staff is just one aspect of making sure that the appliance gets repaired properly. We realized a long time ago, that the technician can only do so much when they're working with inferior tools, which is why every single appliance repair technician in Encino that we hire has a truck that's completely stocked with manufacture approved tools and appliance replacement parts. We want to make sure that any repair we makes stands up to the test of time.
We have been in your shoes. We had to make a choice between going to work and getting something fixed. We didn't like the situation and we're pretty sure you don't either. We don't want you to ever have to feel like you have to make a choice between earning a days income, or getting your appliances up and running. To make sure it never happens we ask you when you want us to fix the appliance. Once we've made an appointment, we will move mountains to make sure we keep it. Since appliances seem to have a knack for breaking down at the worse possible times, we also offerfree same day and emergency repair services.
The quickest way to get your schedule back on track is to call and make arrangements for a Encino appliance repairappointment.
Refrigerator Repair
It's nearly impossible to go through life with a refrigerator that doesn't work. The next time that yours goes on the fritz, you shouldn't run around borrowing coolers from your neighbor, and getting ice from the local convenience store. What you should do is give us a call. We have an entire team of expertly trainedrefrigerator repair experts who can handle things quickly. They have the experience and tools needed to repair both residential and commercial style refrigerators. The sooner you contact us, the less likely your food will spoil/.
Dryer Repair
Hanging out clothing to dry because your dryer has stopped working properly is possible, but it's also a huge hassle. Not only does it take an enormous amount of time, but you also have to worry about wasps and bees getting tangled in your sun dried laundry. You'll also constantly worry about the possibility of rain. Instead of erecting a clothes line, or shopping for a new dryer, give us a call. We have a team of dryer repair experts who will make whatever repairs are necessary, and they will do so quickly and affordably.
Washer Repair
We can save you from having to make a trip to the nearest Encino laundry mat. It doesn't matter how old your washing machine might be, or what the problem is, we do have washing machine tech who would love to look at it. They have a great deal of knowledge and will be able to fix the problem, or they will be able to tell you that the time has come to find a new model. The sooner you give us a call, the less your dirty laundry will pile up.
Microwave Repair
We have microwave service technicians that can repair both commercial and high end residential microwaves. They enjoy dealing with problems like turntables that fail to rotate,  microwaves that don't cook, and sparks that shoot from the microwave when it's turned on. We handle microwave repairs for both counter-top microwaves or a built in models.
Oven Repair
By eating at home, you will be able to save yourself some money, and you will feel better because you know that everything you eat has been made out of the best quality ingredients. Cooking for yourself can be challenging when you don't have a properly functioning oven. We have Encino oven repair specialists standing by with fully stocked trucks who can get you cooking again. Whether you need KitchenAid oven repair  or Viking oven repair we have the training and experience to repair it right the first time.
Dishwasher Repair
We have noticed that whenever we get a call about a faulty dishwasher, the problem always seems to be one of the three things. Either the dishwasher leaks, or the hose has become blocked up, causing the dishwasher to back up into the sink, or water collects at the bottom of the dishwasher but won't drain. We have dishwasher repair expertsready to handle all of these repair problems, as well as any less common issue that pops up.
A SHORT LIST OF OUR SERVICES:
Refrigerator
Repair
Dishwashers
Repair
Cooktops
Repair
Ice Maker
Repair
Ovens
Repair
Microwave
Repair
Washers & Dryers
Repair
Air Conditioning
Repair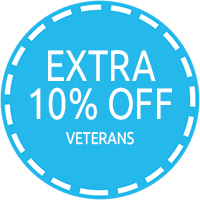 WITH ANY ID
Thanks you for your service.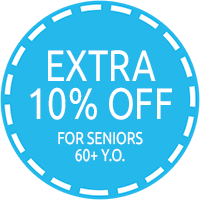 WITH ANY ID
Thanks you for your service.
WITH ANY ID
Thanks you for your service.
VETERANS
U.S. MILITARY
St. Jude Children
Research Hospital
ASPCA
Mothers Against
Drunk Drivers